When I visited Jordan in May, my wife and three of our friends stayed with Um Mahmoud and her family and learned of her passion and talent for culinary arts.
"Cooking is comfortable to me," Um Mahmoud told us. "I'm able to cook many dishes at the same time.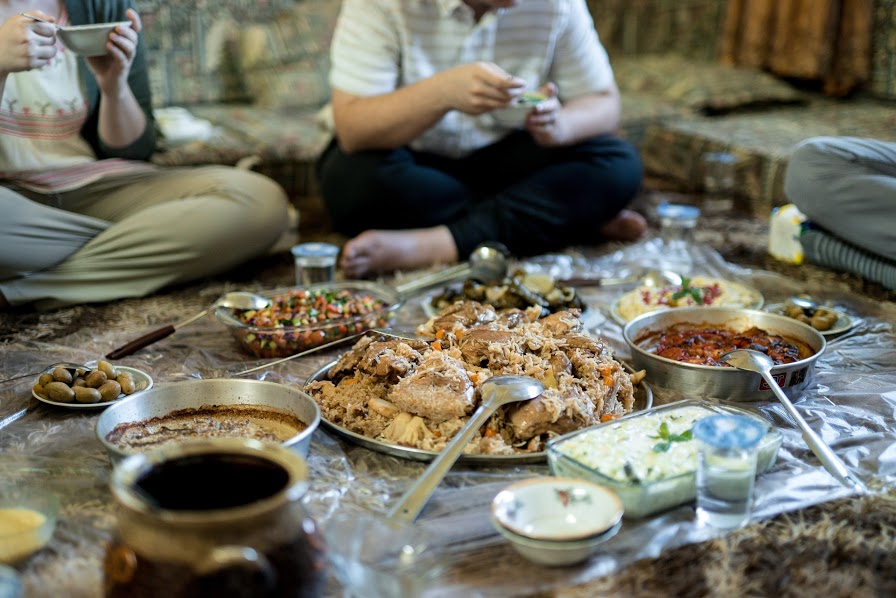 "I enjoy teaching others how to make food with me, learn how to make jams, make thyme and how to cook."
Whether she is cooking for her husband and four kids, or a room full of guests, she loves making traditional Jordanian dishes like mansaf, maqluba (or the traditional upside-down dish) and stuffed grape leaves. In fact, during our visit, she invited my wife, Catey, and our friend Abbie to assist with the meal preparation, teaching them how to stuff and roll the grape leaves.
The comfort Um Mahmoud has in the kitchen migrates to the time of serving the meal, and every other aspect of a homestay, as well. While we ate the delicious food she cooked, she shared the story of how she met her husband, their hope for their children's futures and more familial information. Um Mahmoud also asked how my wife and I met and intently listened to the cultural traditions we had in the engagement and marriage process.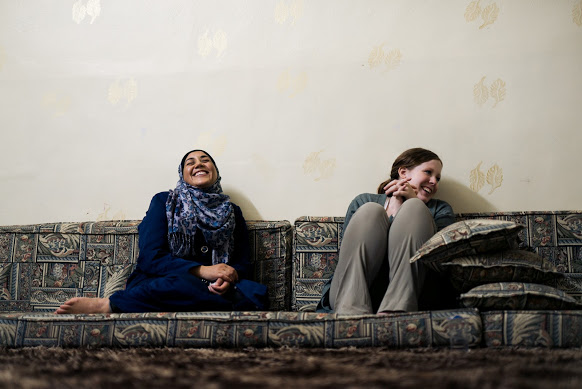 "When we share a meal, I enjoy getting to tell people about how I cook, share stories about the food and show guests the traditional way of eating," Um Mahmoud said. "We also share many laughs.
"I enjoy meeting people, talking with them and learning about their culture. Everyone is unique, so we have a lot of great memories."
When you visit Jordan, make sure to stop by Orjan Village for authentic, Jordanian meals, like those cooked by Um Mahmoud, and bring an empty stomach. She'll cook more than enough for your group and as Abu Ibrahim, a former mayor of the village, said, "if you eat more, we think you love us more."